This Secret Base is Putting Veterans at Risk. Dropping Bombs (Ep 301) | Mark T. Jackson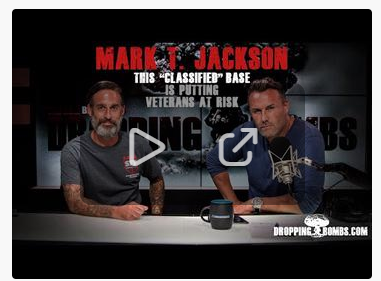 This Secret Base is Putting Veterans at Risk. Dropping Bombs (Ep 301) | Mark T. Jackson
Mark T. Jackson is an Army combat veteran, Federal agent, and veterans advocate. Earlier this year, he became a lobbyist, provocateur, and advocate for veterans of a small, secret base once located in southern Uzbekistan called K2.
K2, used in the early years of the Afghan war, was located on a former Soviet base. The DoD knew from the start that the site was contaminated with chemical and radiological weapons and over 250 other toxicants. In response, the DoD classified the information, and when the base was abandoned, ensured it remained secret and forgotten.
Over the years, thousands of K2 veterans grew ill, dozens dying of rare cancers and other diseases. Many ineligible for preventative care by the VA because the base did not exist in legislation and their service was therefore not recognized.
Mark and a small team of dedicated K2 veterans and surviving family members created the Stronghold Freedom Foundation, a 501(c)(3) charity, testified before Congress, successfully lobbied Congress for legislation, forced the DoD to declassify hundreds of documents, and made the world aware of their purpose.
In this episode, Mark explains that the K2 base is in fact a REAL base with 10,100 soldiers of which 40% are dying, dead, or very ill. Mark is bringing awareness to our listeners as well as the world because these men who fought for our country have no one fighting for them...until now.