Press Release – First Annual Run to Remember (virtual)
Washington, D.C. - May 19, 2021
Stronghold Freedom Foundation invites you to join us for our first annual Run to Remember. Once again, we are honored to be co-sponsors with the Bulletproof Veterans Podcast team for this Virtual 5K.
We are running or walking to remember those we have lost and those sick and suffering.  The Stronghold Freedom Foundation is 100% volunteer-run and all proceeds benefit K2 Veterans and their families. We will never forget and will ALWAYS KEEP THE PROMISE!
Please sign up today, invite your friends, family, co-workers and neighbors alike.
Remember you can do it anytime and you have a month to complete the 5k, anywhere and with anyone, just don't forget to share your pictures and times!
How to participate:
Register online at Virtual Race - A Run to Remember 5K (2021) | Gone For a Run
Set a personal goal for your walk or run
Select a day between May 15th through June 15th to complete your Walk or Run to Remember
Document your Walk or Run of Remember and share your picture and times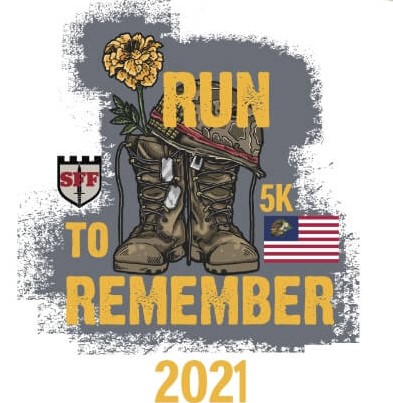 About Stronghold Freedom Foundation  
The Stronghold Freedom Foundation is a 501(c)3 tax-exempt organization.
Our mission is to utilize awareness and partnerships to serve those who were exposed to toxic conditions while deployed in the service of our country. We represent almost 16,000 Veterans, family members (including Gold Star Families), civilian contractors, and federal employees that were deployed to or worked at Karshi Khanabad Air Base, Uzbekistan (K2) during Operation Enduring Freedom (2001-2005).
Our Veterans were exposed to multiple forms of toxic chemicals and radiation hazards during their time at K2. We strive to keep the promise made by the government to care for them and their families.