William C Sanderson - Today we remember Sergeant First Class William (Bill), Carroll Sanderson.  20th Special Forces Group warrior - God - Duty - Country - Husband to Theresa, father of 5, grandfather of 9 - Lost to K2 caused lung cancer on November 19, 2013. Bill was in a single unit that has a cancer incidence rate of almost 30%.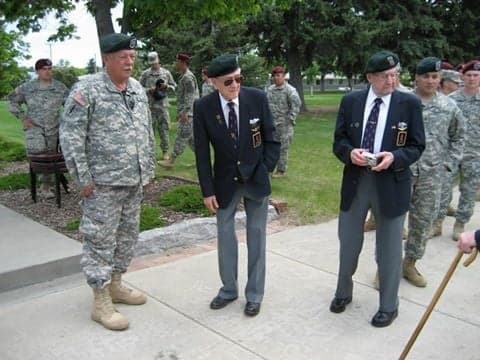 Bill is pictured here in 2008 with 1st Special Service Force members  Joe Glass, and COL Radcliff. 
These men were part of the "Devil's Brigade"